Central Service Processing Technician
Are you someone who desires working in the healthcare field but prefer to work directly with the medical team in preparing patient care facility rather working directly with patients? Do you have strong attention to detail and take pride in your meticulous organizational skills? If so, a career in Central Service Processing may be right for you!
The Central Service Processing Technician program at Swedish Institute (also known as Sterile Processing Technician) provides students with the knowledge and hands-on training that helps prepare them for entry into this career field and be an integral part ensuring medical equipment and supplies are properly cared for, sterilized, and stored.
Fast Facts
State of New York annual
average wage = $45,840*

National median annual wage = $42,420*

Tuition and Fees
$11,995 for tuition and fees
$2,449 for books and supplies

Program Length†
9-month (evening)
What to Expect in the Central Service Processing Technician Program
The Central Service Processing Technician program is available in a 3-quarter course sequence. The classes are held during weekday evening hours so that you can begin your career in as little as 9 months.
Students will develop skills necessary to properly disinfect, decontaminate, prepare, process, store, issue both sterile and nonsterile supplies and equipment for patient care. Upon successful completion of the didactic and laboratory courses, students will also complete a mandatory clinical 420-hour externship. Clinical practicum externship hours are scheduled in the day.
The Swedish Institute Central Service Processing Technician program meets the requirements of the International Association of Healthcare Central Service Materiel Management (IAHCSMM). As a result, graduates of the Central Service Processing Technician program are eligible to sit for the Certified Registered Central Service Technician (CRCST) examination.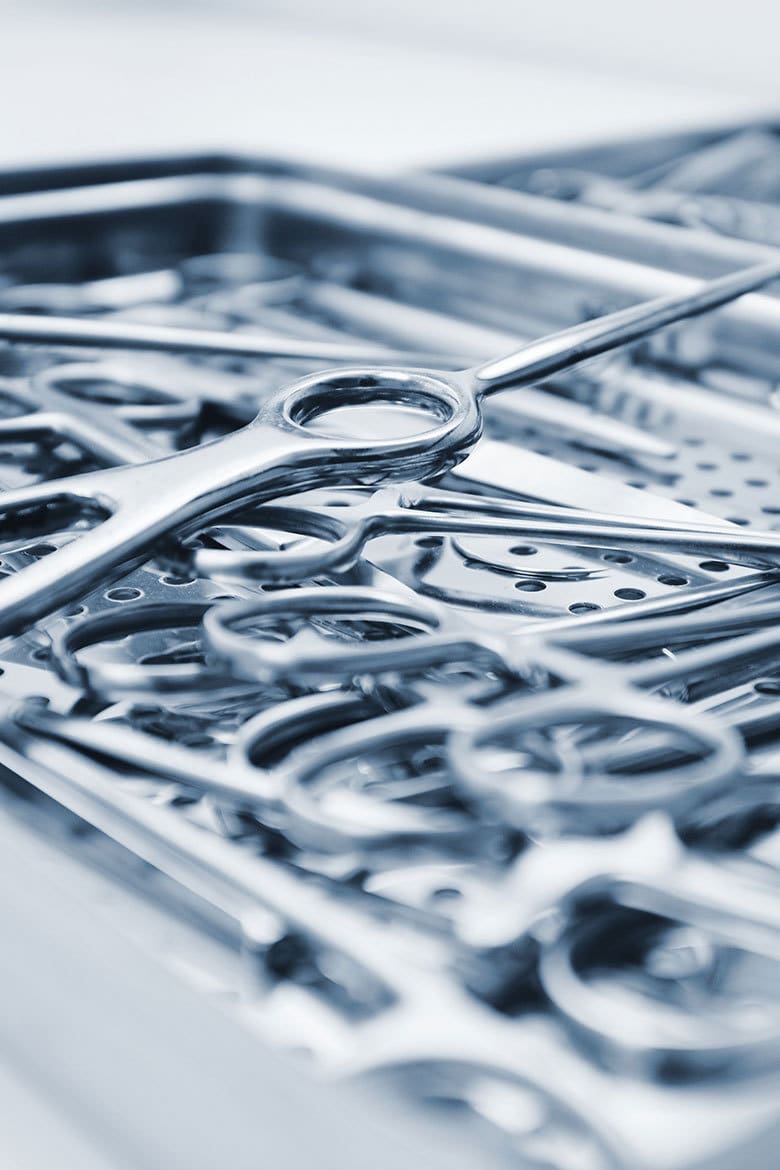 What Does a
Central Service Processing Technician Do?
Central Service Processing Technicians are an integral part of the medical team in preparing medical instruments and supplies for surgical procedures in hospital operating rooms and similar environments. Duties and responsibilities may include:
Preparing and assembling instruments for distribution.
Processing supplies and equipment from operating rooms, surgical centers, ambulatory facilities, and nursing units.
Sterilize as well as decontaminate medical instruments and equipment.
Assemble, package, store and transport, medical supplies, and inventory.
Central Service Processing Technician Career Opportunities
Our Central Service Processing Technician program prepares students for entry-level employment in a variety of
healthcare settings, such as: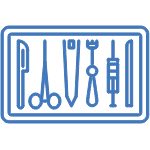 Hospital surgical and sterile processing departments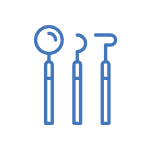 Physician and dentist offices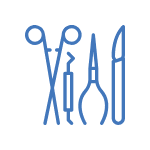 Outpatient surgical centers
Central Service Processing Technician Salary Opportunities
According to the latest national data from the U.S. Bureau of Labor and Statistics, the median pay for a Central Service Processing Technician (medical equipment preparers) in the state of New York is $45,480 per year. Salary will vary based on experience, location of employment and the specific job title and duties being performed.*
†Applies to full time students only.
* National Data Source: Bureau of Labor Statistics, Occupational Employment Statistics Survey for Medical Equipment Preparers (Site visited 9.15.22) National long-term projections and salary averages may not reflect local and/or short-term economic or job conditions and do not guarantee actual growth or any particular salary. Swedish Institute does not guarantee employment. Swedish Institute cannot guarantee a student's eligibility either to take any exam or become certified, registered, or licensed.
Swedish Institute's programs are registered by the New York State Education Department. Accredited by ACCSC. For important information on program costs, completion and placement rates, median debt incurred, etc., please visit our consumer information page.